Track and Monitor Assets Through the Yard
Effectively tracking cargo from the moment it enters your yard to the moment it leaves is vital to running a safe, efficient and productive yard. With Trident, locationing technology, and Yard Management System (YMS), you have the operational visibility to maximise space, resources, and time—ultimately increasing throughput.
Move Shipments and Trucks Easily
Capture inbound trailer-load information at the gate with RFID tags and relay the information to the automated system to quickly schedule dock door assignments. 
Ensure Visibility of Contents
Know what is in every container or trailer as soon as it enters the gate. Yard Management System stores container and trailer information so workers can access with mobile devices for safe and efficient handling. 
Unload and cross-dock the shipments you urgently need with real-time visibility of both container information and your warehouse management system without leaving the yard. 
Container Freight Station and ICD Operation:
This software has been specifically designed for application in container freight stations and inland container depots and will enable the monitoring of the entire container movement. This software is eminently suitable for providing logistic support and the planning of movement of containers. 
System is designed as a modular solution, with each independent and customizable module to the specific requirement of each yard. Planning can be done Customer wise as well as cargo type wise. We track dedicated yards based on cargo type and for special customers. System captures yard inspection, required area based on cargo quantity, Available area, Average Stay at Yard, Investment, Damage tracking, resource utilization and billing. A 3- dimensional UI makes the process easier to plan the cargo in a much customized way. Cargo stacking area availability check can be done through daily Stacking Report .Auto calculating of Cargo arrival Rate and Cargo removal rate makes the process more cost effective.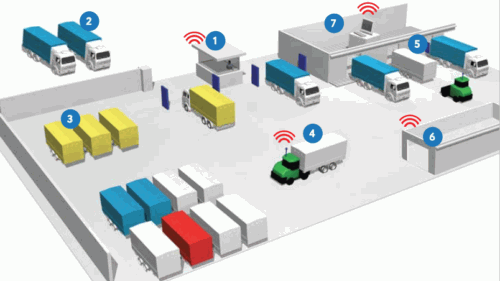 Connectivity for Dispatch/Vessel Loading
Automated system checks the selected yard location and calculates the distance to nearby Road /Rail/conveyor connectivity and suggests nearest location based on the date of dispatch which makes the transportation of cargo easier and cost effective. For cargo export it checks the nearest yard to berth based on the expected date of export. 
We capture Shifting planning for a better the future yard planning and considering safety parameters. High level of automation makes differentiating cargo types and selecting available area much easier. Shift Strategies is a change management practice that consults with individuals, businesses, NGO's and government to effectively manage change, strengthen local economies and create equity resulting in meaningful, visible and lasting impact.
Strategy that translates into operating plans results in accountability and impact. Shift Strategies lays the foundation by developing, planning and delivering actionable outcomes.